About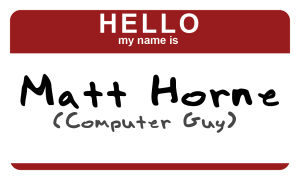 I'm passionate about my Relationship with Jesus Christ, the Son of the living God.
Jesus saved me from my self destructive ways and rescued me from eternity in Hell. He's the ultimate protagonist. He's the greatest good. He's my hero.
From 2008 to 2011, I was the youth pastor at my church, the First Baptist Church Hebron in Carrollton, Texas, where I was glad to share the good news of Jesus every week.
I'm not a paid minister anymore, but I help out wherever I can at the First Baptist Church of Justin, Texas.
I'm passionate about my relationship with my wife.
My wife is the second best thing in my life (after Jesus Christ). She struggles with a rare form of [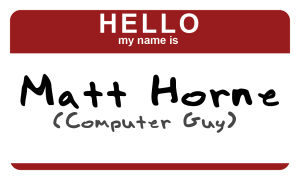 I'm passionate about Science, Computers, Technology, and Open Source Software.
I consider myself a scientist in the field of Computers. I'm Linux certified through the Linux Professional Institute as an LPIC-1 and through Novell as a Certified Linux Associate (CLA).